February 2023
Many schools are spending in excess of USD500,000 per year on their faculty health insurance – yet many allow the insurer to NOT share claims data until a few months prior to the renewal date – then go through another year of premium shock when it's too late to make any strategic changes that can help you avoid a big increase. We are constantly amazed at how many large schools are still hamstrung by this practice every year, and they don't fix it. As a CFO, COO or HRD – it's your responsibility to end this practice, and fix it for good.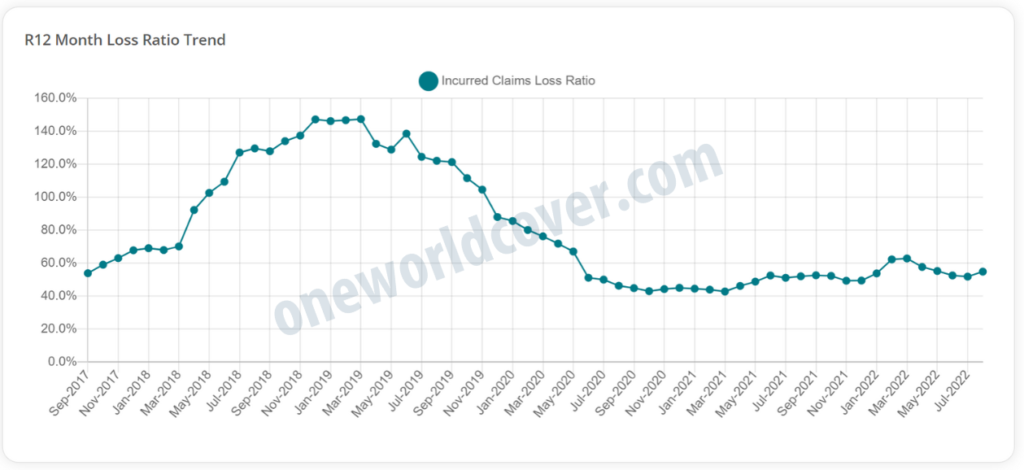 Is your insurer's practice of not sharing your claims data consistent with the spirit of a good long-term partnership? Of course it isn't. If this is happening to you or you want to avoid this happening to you, read on.
Your claims loss ratio and the claims data that is used to calculate that number is the key factor your insurer uses to price your health insurance renewal each year. If you don't have that data, how can your school ensure predictable renewal pricing? How can your school ensure sustainable renewal pricing? How can you be sure your school will be able to keep buying world class benefits for your faculty for many years to come? The short answer to each of those questions is you can't.
If the insurer is withholding this data from you and not working in true partnership with your school, now is the time to act.
Here's a simple 3 step action plan for helping to ensure you are getting the best possible deal on your renewal:
1. Make sure you start getting your data immediately (when you still have time to act)
2. Make sure you understand your data
3. Create a 3 pricing sustainability strategy based on what the data tells you
If you are not getting your claims data, change your insurer or broker, and make it part of the agreement with the new provider up front. If you are not getting actionable advice on what the data tells you, that enables you to make effective and efficient decisions, it's time to change your broker. There are no excuses for not understanding your claims data, or at the very least, the key headline figures which determine your renewal pricing for this year and for the next few renewals.
Alternatively here is a 1 step action – click this link to schedule a call with our strategic team – and WE'LL do it all for you.
Why MUST you fix this now?
With the Christmas, New Year and Chinese New Years breaks now behind us, thoughts have already turned towards the work that needs to be done between now and the end of the school year – and one of the main tasks on an international school's CFO or HRD's to-do-list is getting the health insurance renewal finalized. Since most international schools have an August 1 renewal date, at the end of January your insurance provider will now have six months of claims data (August to January inclusive).
That is why NOW (February) is the time you need to make sure you are conducting a thorough review of your health insurance plan's claims data to give you a critical insight into how the plan is performing and what type of increase (or decease) you might expect in the coming weeks and months as you finalize your plan's renewal.
Late January and early February is also often the time that CFOs are finalizing the budget for the next school year, which makes the timing of this claims review even more important.
To elaborate on the key points
Here's a simple three step action plan for helping to ensure you are getting the best possible deal on your renewal:
Make sure you are getting your data NOW
Make sure you understand your data
Create a renewal strategy based on what the data tells you
Make sure you are getting your data NOW
If you have not been receiving your data up until now, make sure you address this immediately (and make sure to address this oversight going forward). As mentioned above, the timing of the data that becomes available six months into the plan is critical as this is when the insurance company will first engage in discussions regarding the renewal, now that you are halfway through the policy year.
What if you can't get access to your claims data? Although few of them will admit it, health insurance companies don't really want you to have access to the data, much less understand it. While insurance companies are getting better at understanding the need for data transparency, the reality is that it's better for them if their clients don't have timely access to their plan's claims data, so that they can stay in control of the process and renewal conversation. If you need help getting access to your data, please get in touch.
At One World Cover we believe that success for our clients is achieved by shifting that control and power from the insurance company, and putting our client's in control. It's why we are spearheading a movement in the health insurance industry for more transparency and clarity that comes from health insurance clients not only having timely and regular access to their data, but also being able to understand and benefit from it.
Make sure you understand your data – and your actual claims loss ratio
The claims loss ratio is the most important number your health insurer uses to calculate premiums at renewal time. Simply stated, it's the total amount you've paid divided by the total amount of claims. Roughly 25-30% of your premiums are used to cover the insurer's operating expenses and fees. The remaining 70% is used to pay claims.
If your loss ratio is less than 70%, you might not be facing an increase in your premiums. If it's substantially less than that, you could even be in a position to negotiate a decrease. But you need to make sure you're looking at the actual loss ratio. Some insurers and brokers will try to skew the data to make the loss ratio appear higher than it actually is. Understanding and knowing your plan's actual claims loss ratio could be the easiest win of this whole process.
HOW HEALTH INSURERS SKEW THE DATA SO YOU CARRY THE RISK WHILE THEY POCKET THE REWARD
You should also use your data to take a good long look at how your employees use your plan. A careful, in-depth analysis of your claims experience, usage and trends is critical. Knowing the real cost to you by comparing each benefit in terms of the perceived value to your employees and the utilization data for each aspect of your plan will give you a much clearer picture of how you might be able to adjust your plan's benefits. It's possible to save money while showing sensitivity to your employees by only making changes that won't impact how the majority actually use the plan. It's another easy win.
Create a renewal strategy based on what the data tells you
If your plan is performing well, there might not be an urgent need to make plan design changes. If your claims loss ratio is higher than 70% and your budget cannot afford a hefty increase, you might need to make changes to your benefits.
This is a delicate process and the satisfaction of your employees hangs in the balance. Here are some remedies we have helped our clients successfully implement which aligns with both the investment the school put towards their faculty's wellbeing, and schools long term financial strategy:
Annual Deductible: Adding an annual deductible to your plan is a great way to bring down the premiums and pass on some of the cost to the employees. It also influences how your faculty members will use the plan. The higher the deductible, the lower your plan's premiums.
Policy Co-Pay: A policy co-pay asks members to pay a percentage of out-patient treatment costs, in-patient costs, or both. The higher the co-pay, the lower your plan's premiums.
Provider Co-Pay: A provider co-pay only applies to a set list of high-priced medical facilities only. This will encourage members to use healthcare providers of equal quality but lower cost.
Out-of-Pocket Maximum: It's possible to put a cap on the total out-of-pocket expense. This is known as an "out-of-pocket" maximum (or OOP Max). The higher the OOP Max, the lower your plan's premiums.
Out-Patient Limit: Out-patient treatment is a highly-used benefit and any change here can have a powerful impact on lowering your plan's overall cost. It's important that the limit only apply to out-patient benefits such as visits to a family doctor and prescription medication, and not to out-patient surgery and out-patient cancer treatment. The lower your plan's out-patient limit, the lower your plan's premiums.
Communication is key
We would also suggest sharing any potential changes with a committee with representatives from each section of the school, to talk through the changes and get a feel for how the changes might be received by the faculty as a whole. Changes to insurance benefits and encouraging employees to visit lower cost medical facilities can be met with disdain, skepticism and even anger. The key is to manage the message to the expectations through informed, clear communication, backed up by experience, knowledge and an explanation of why changes have come about.
If these suggestions seem complex and the thought of facing your employees with plan changes on your own is daunting, consider reaching out to an experienced, qualified broker or consultant for help. We consistently help our clients reduce their group health insurance premiums by between 15-30%, without having to make any plan design changes or change insurance providers.
Strategic 3 year plans – If you don't have a plan, you are planning to fail!
Can your school afford 15% premium increases every year? Probably not! How much can the school budget each year? 3%? 5%? Whatever the budget, you need a strategic plan to ensure your schools health insurance programs utilization aligns with the budget.
Once a school has its data, and understands the performance, it's time to build a three year strategic plan around the health insurance premiums.
If you are looking for great advice on building your schools 3 year strategic plan, make sure you speak to someone representing your schools best interests.
Keep in mind that insurers and their employees are working in the interests of the insurer.
Instead seek advice from a broker that represents the best interest of your school, who has a lot of great experience running peer school programs sustainably for the long term.
One World Cover | Health Insurance Specialists If you are concerned that your current health insurance plan might not be sufficient for your needs at this uncertain time and are interested in us reviewing (free-of-charge, no obligation) your insurance cover to ensure you are fully protected – or can be better protected in the future – please get in touch. We are happy to help. In the meantime, stay healthy.