Some Final Nuggets of Gold from Your Health Insurance Plan's Claims Data
In a perfect world your health insurer or broker would sit down regularly with folks from your HR and finance departments to review the latest claims data from your employee health insurance plan. HR could learn about healthcare provider utilization trends and wellness programs with advice on how plan adjustments and messaging can have an impact. Finance could get the lowdown on claims versus premiums and get a better understanding on how things like "claims lag" might impact your claims loss ratio and lead to a premium increase.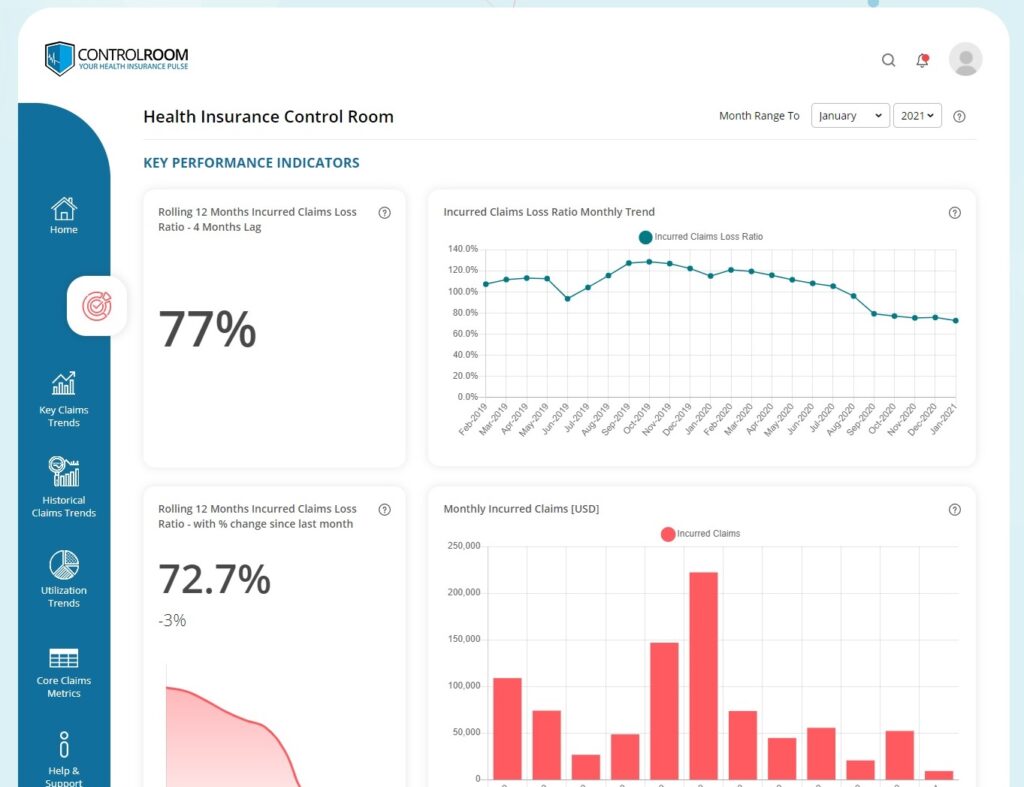 In reality, most see their claims data only once at policy renewal time or not at all. And if they do get the data or reporting, it's difficult to understand and rarely explained. So when the insurer says premiums need to go up, you just have to trust them. But how would insurers react if you said premiums need to go down for reasons you didn't explain and asked them to trust you?
One solution lies in making sure you have access to claims reports in a timely manner and expending the effort to dig below the surface. Like Part 1 and Part 2, this article explains how doing so will yield information worth more than its weight in gold.
You Can Put a Price on a Life?
A fairly simple number to track is the average claim cost per member (or "life"). Just divide the total in claims incurred to date by the number of lives covered on your plan. This yields the average amount a single person on your plan has claimed for reimbursement. Now divide the number of lives covered by the premiums paid to date and you get the average amount you're paying to cover each life.
In a healthy plan the second number should be lower than the first. If people are claiming more than you are paying for the plan, this can lead to trouble like higher loss ratios and steep premium hikes at renewal time. So, if you have frequent, instant access to your data, it makes sense to check these numbers throughout your policy year to avoid negative trends that could lead to nasty surprises.
Looking Backward for Insight to Plan Forward
If you can get your hands on at least three years of past data, do the average claims cost calculation for each previous policy year and look for trends. Is the number growing? Can you see any correlation between this number and premiums increasing, staying the same or decreasing? And also have a look how these numbers relate to medical inflation, which is usually 6-12% depending on the country.
While there are some things you can do about medical inflation within your organization, it's generally regarded as outside your realm of influence and often cited by insurers as a major cause for increasing premiums. But if your average claim cost per life over multiple years shows yours has been decreasing over time at a rate equal to or faster than medical inflation has been increasing, you can push back on any medical inflation related premium hikes your insurer proposes.
Making Sense of the "Per Cents"
Another piece of information to investigate is the percentage of lives claiming year to date. In plain language, this is the portion of your plan members who have incurred claims so far in your current policy year.
A large percentage is good but too high is bad, as more claims incurred means more premiums spent on paying them. This leads to a high loss ratio and probable premium hikes. But too few is also a negative trend. This could show a communications issue as perhaps plan members are not aware of all the benefits or, worse yet, that your plan does not adequately cover their needs.
If you have the depth of information, compare it to earlier years' data for reference. Both cases can benefit from clear outgoing communication, good listening skills and keeping a close eye on the numbers.
How the Numbers Add Up for You
It all comes down to the fact that health insurance is an extremely data driven industry. Your insurance company will try to use your data – and your lack of understanding of the data and underlying trends – against you at renewal each year to justify increases in premiums. Turn the conversation around and use your data to your advantage. Get yourself in the position of control.
We hope you can see from this three-part series how important it is to have regular access to your health insurance plan's claims data and how understanding the data can be an extremely powerful tool for driving improvements and understanding any issues relating to cost, quality and outcomes.

To achieve the goal of empowering our client's we have developed an online "software as a solution" (or SaaS) platform called Control Room, a health insurance claims data analysis platform, where our client's can view and understand their health insurance data, updated monthly. If you'd like to find out more about how One World Cover's health insurance claims data analysis platform can unlock the power in your health insurance plan's claims data please get in touch: [email protected] or click here to contact us.