More Tips on How to Unlock the Power of Your Health Insurance Plan's Claims Data
When reviewing your health insurance plan's claims reports and claims data, some charts and data points will be richly positive but you will undoubtedly discover the occasional disturbing trend. Remember that data is neutral. Even bad news can have a positive outcome if it stops you from repeating an avoidable mistake. And continuing to monitor the situation can prevent that mistake from happening again. It all leads to a long-term outcome of better health insurance coverage for your plan's members and the best possible return on your organization's investment of resources of time and money.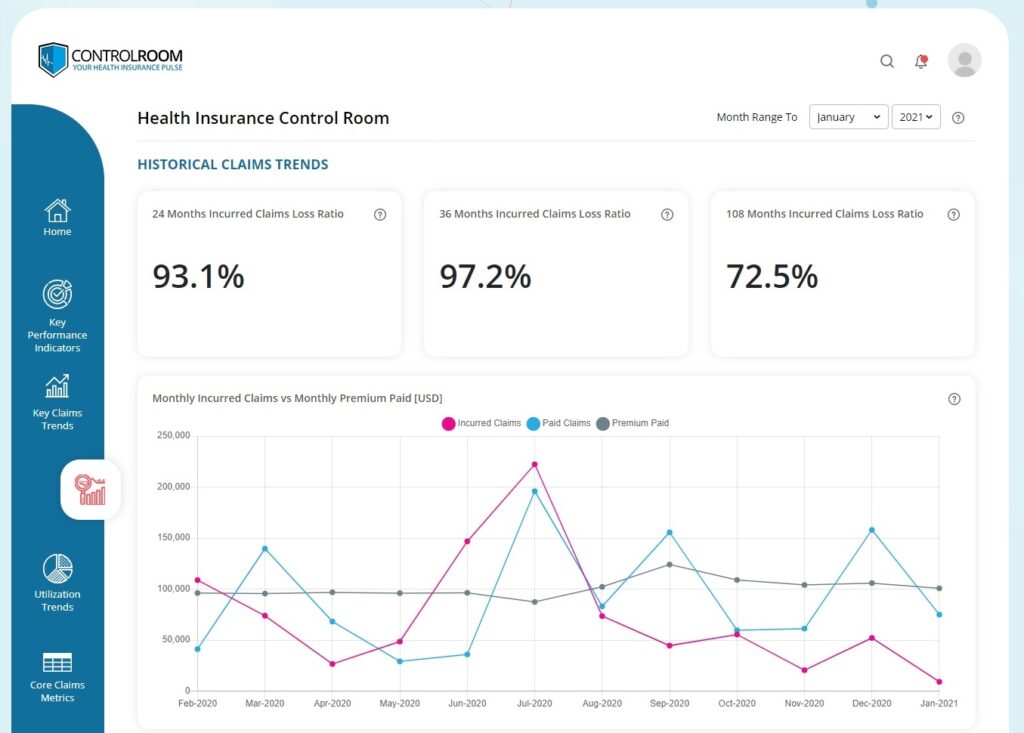 Stay in the Know on Where They Go
You may have worked really hard to offer your employees a comprehensive health insurance plan that includes easy access to quality medical facilities through a reputable insurer. But don't stop there. In the big picture, that's just the beginning.
It's wise to keep track of your members' hospital utilization habits – which facilities they go to for what type of procedure and in which countries– and the resulting costs. In most countries, costs for similar quality care can vary wildly. Insurance companies often have a set-list of so-called "high-cost providers", where the cost of receiving treatment is highest. Your claims data can show you if your members are going to these high-cost providers, and how often. If you are seeing a high utilization at the more expensive medical facilities, that means a higher loss ratio which can lead to sizable premium increases at renewal time. If the same quality care is available for a lower-cost, what can you do to encourage your members to look at alternatives?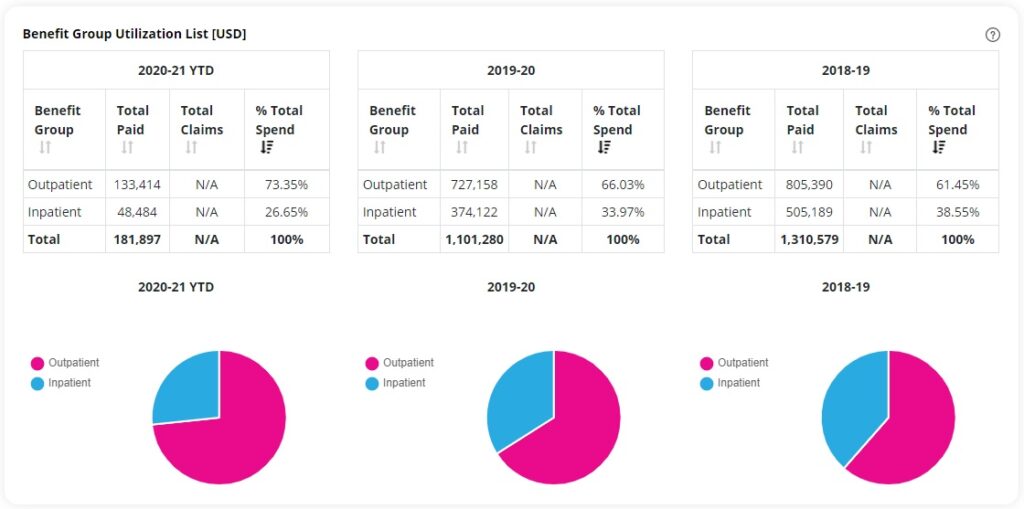 Sort for Solutions
If you sort the top 10 most frequently used medical facilities by total cost of paid claims, number of claims, number of claimants and the average cost from each claim at that particular facility, a clear picture will emerge. Should you determine that too many members prefer pricey medical facilities, there are steps you can take:
Take the time to educate your staff on the benefits to everyone of using more reasonably priced providers
Consult with your insurer and/or broker for guidance – they've surely encountered this before and may have some tried and true tricks up their sleeve
Timing is Everything
If you have access to 12 months or more of your data, pay attention to how much time passes between when a claim is incurred and when that claim is paid. You should notice a pattern with the majority of claims. In fact, in our experience as a health insurance broker we find that over 90% of claims are paid within 4 months of when they are incurred. If you find very low percentages of claims paid within 4 to 6 months of the claim incurred date, this might be a cause for concern and will need addressing with your insurer.
This is important ammunition at renewal time as many insurers will reference IBNR (incurred but not reported) claims as a reason for raising your premiums. Their logic is that there MUST be outstanding claims that have been incurred by your employees but that won't be paid for the next 8-10 months so they'll have to raise your premiums to accommodate this influx. If you have your data at your fingertips, this is the time to push back. By referencing that the lag between claims incurred and paid is a consistently shorter time period, you may show them the error of their ways and save on your premium.
The Power is At Your Fingertips
For decades group health insurance has been a black hole controlled by seemingly mysterious forces you couldn't access or understand that absorbed increasing amounts of your budget. Having access to your data and knowing how to interpret it is changing all that. The trend towards data transparency is a pendulum swinging in your favor. So don't miss this opportunity to take control and empower yourself.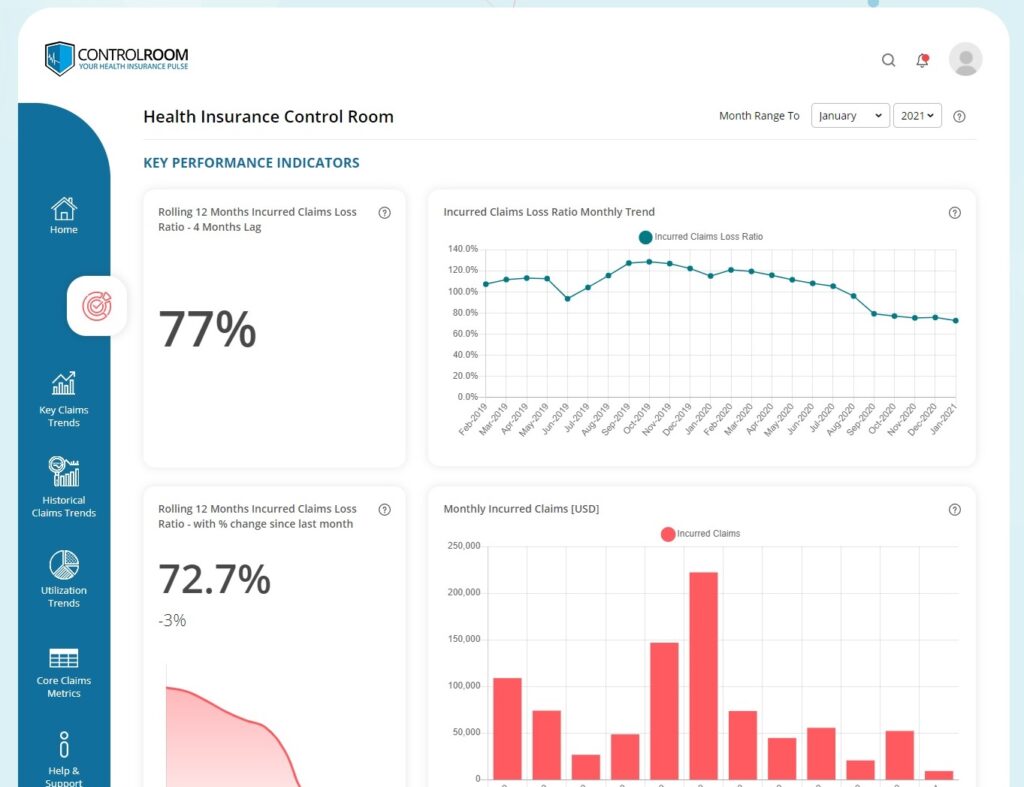 To achieve the goal of empowering our client's we have developed an online "software as a solution" (or SaaS) platform called Control Room, a health insurance claims data analysis platform, where our client's can view and understand their health insurance data, updated monthly. If you'd like to find out more about how One World Cover's health insurance claims data analysis platform can unlock the power in your health insurance plan's claims data please get in touch: [email protected] or click here to contact us.
Stay tuned for Part 3 in this series on Making Sense of Your Health Insurance Claims Data