Understand Your Health Insurance Loss Ratio or You Could Lose Out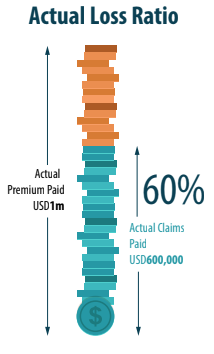 Misrepresentation of loss ratios is unfortunately a common practice in many markets. And it's an issue that really frustrates us. Your claims loss ratio is the most important number from your health insurance plan. It is the primary indicator of profit or loss for your insurance company, a 30,000 foot view of your policy's performance and an easy number to calculate. It's the ratio of premiums paid over a year to the amount paid in claims.
Ideally, you should have access to this number in real time, like with our Control Room online claims data analysis platform. Make sure your insurance company doesn't skew your loss ratio to look higher to justify a premium increase.
Staying on top of your loss ratio will help you spot problem trends. And give you maximum negotiating clout at policy renewal time.
If you'd like to know more, ask your broker. Or get in touch: [email protected]